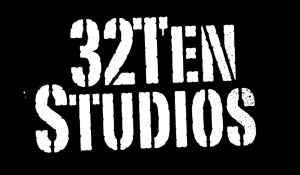 Jessen Productions celebrated two years of residency at 32TEN Studios, the former home of George Lucas's Industrial Light & Magic (ILM).
32Ten StudiosLocated at 3210 Kerner Blvd, in San Rafael, CA, the studio facility has a 6,000 square foot sound stage, one of the largest in the SF Bay Area, and a luxurious 134 –seat movie theater with 3-D capable digital projection.
Built by Lucas in 1980, the facility was used to shoot sequences for such iconic special effects films as "Star Wars," "Indiana Jones" series, the "Pirates of the Caribbean" series, "The Mummy" series, the "Star Trek" series, "Back to the Future" series, "Die Hard," "Cocoon," "Always" and more. As homage to the building's legacy, posters of these famous films now line its lobby and hallway walls. ILM vacated this facility in 2005 when it moved to its current location in San Francisco.
In the time Jessen has been headquartered there, 32TEN Studios has produced practical-effects shots for such movies as "The Lone Ranger" and "Pan Pacific." Another company based there, CamD, employs over 30 digital artists (many of them former ILM staffers) creating digital effects for major films.
Jessen collaborated with 32TEN Studios on two of its automotive TV commercials, "Text Crash" and "Hail Storm." "I love the creative energy here," said Chuck Jessen. "Plus we're able to draw on the creative resources here, should we need them, for any future project."